Whether you are a seller or gifting a friend a guitar in a different location, it is important to know what shipping would cost. For this article today, we will provide you with all the information you need on How Much Does It Cost To Ship A Guitar.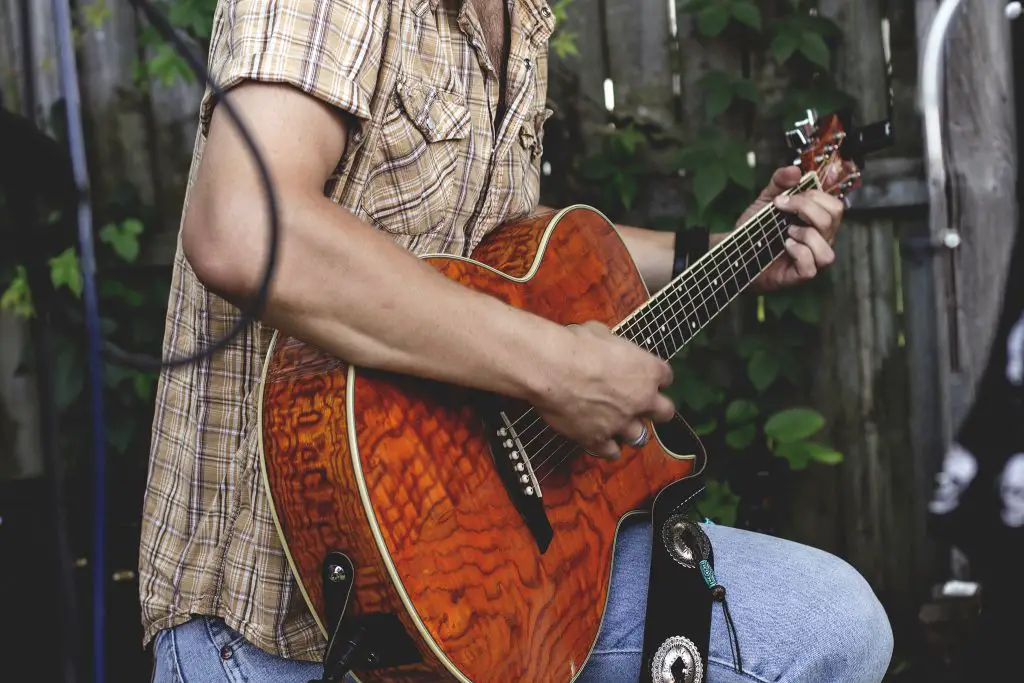 Be it a budget or costly option you are looking to, the cost of shipping is based on the shipping method you decide the service providers you choose. Each shipping option has different characteristics and we shall also be considering those.
Now let us consider a few service providers and how much it would cost to ship with these providers.
Shipping With FedEx
FedEx which stands for federal express is one of the biggest transport and logistics companies worldwide. With a FedEx online account, you can create a shipment, set a pickup date, and make payment.

If you cannot access an online account, you can always go the old school way of delivering to a physical center. All the processes involved will then take place there.
Using FedEx would be a good choice for shipping a guitar, and this is because of insurance. When shipping new guitars, content insurance would cost somewhere between ninety cents and a hundred bucks.
However, if you are shipping an old guitar (25 years or older), content insurance on the guitar could be hitting a thousand dollars.
There are two main shipping options with FedEx. They are; FedEx ground and FedEx express.
FedEx Ground is an economical shipping option. If the delivery doesn't have to be made urgently and you are trying to save some bucks, FedEx ground makes a good choice.
Also note that FedEx ground can only be used to ship the guitar domestically. So, depending on the size and weight of the guitar, shipping with the ground option would cost somewhere between 75 to 100 bucks.
Your shipping fee might cost more or less, and this depends on the other additional fees.
For FedEx express, it is a faster option. If you have a deadline to meet or delivery date and time, this is the option. It is faster and convenient, however, it costs more.
There are a lot of options for shipping internationally. There is an economic option, premium, and also express.
All these should cost between a hundred to three hundred dollars. It is, of course, dependent on the selected option and item features.
Shipping With UPS
The United parcel service is another popular shipping company. They also have the same policies as FedEx.

However, when it comes to insurance, these two companies differ. Whether old or new, UPS will always ensure your guitar. However, if the guitar cost more than a thousand dollars and/or you are transacting online you will be issued two receipts.
Like FedEx, UPS also has various service options. The service option you select will as well determine the total shipping cost.
Now, domestic shipping would cost between 100 to 500 dollars. For shipping internationally it would cost about 900 to 1500 dollars.
The guitar size, weight, additional shipping service, and shipping option all play a role in the cost of shipping the guitar.

Shipping With Your Local Postal Service
Although not being a popular option, the use of local postal service is another option for shipping your guitar.

When using your local postal service for shipping, there is a limit to the cost of the guitar that you can ship. With local postal service, the cost of shipping is dependent on the cost of the guitar you are shipping, its weight, and the shipping distance.
Also, with this shipping service, the insurance rate for this is much higher than that of the other services we have mentioned above.
Note that local postal services might not be able to perform international shipping services.
Factors To Considered When Shipping Your Guitar
Let us now take a few factors that should be your guide for selecting the shipping service.
Budget
This is pretty much the most important factor when selecting a shipping service. You need to first know how much you are willing to spend on shipping.
This would determine what brand and shipping option you will select. This is because all the shipping services have different options and conditions that determine the cost of shipping.
So, compare your budget with the policies and services of the shipping companies available before selecting.
Convenience And Accessibility
The next thing to consider when picking the shipping service option is how convenient pickup and delivery is.
Does the shipping option you selected cover door-to-door delivery? If no, does the company have a service center close to your delivery location?
Now, if you are shipping the guitar as a seller to a buyer, be sure to pick services that tally with what your buyer has paid for.
These questions must be answered before you then decide the shipping service to use.
Remember, however, that this option might affect the cost of shipping. So, as you consider this factor, keep your budget in mind.
Package Insurance
This somewhat also has to do with your budget for the shipping cost. We can guess that you don't want to break the bank on your shipping cost. However, it is important that you are sure that your guitar will be safe and sound until delivery.
So, be sure to include a package insurance cost in your budget. Also, ensure that the shipping company you are planning to use has favorable insurance policies.
You might find some very cost-effective options for your shipping option. It does not have to be very expensive.
Check out these other articles
Conclusion — How Much Does It Cost To Ship A Guitar
Well, that brings us to the end of this guitar shipping cost guide. As a summary of everything we have written in this article, the most important thing is your budget for the shipping.
In conclusion, the cost of your shipping is determined by the options you are ready to pay for.

How Much Does It Cost To Ship A Guitar
What is the cheapest way to ship a guitar?
The cost of shipping a guitar is dependent on the size, weight, destination and speed of delivery. Guitars can be shipped via courier services or regular mail services. 
In the United States, courier services like UPS, FedEx, DHL, Guitar Shipping, amongst others offer guitar shipping services. Of all the courier options available from these companies, ground shipping is definitely the cheapest. 
For instance, Ship Guitars will charge $87 for ground shipping compared to $212 for 3-day air shipping. Bear in mind, however, that ground shipping takes more time. 

How do you ship a guitar safely?
Guitars are fragile instruments for shipping. It is important that necessary precautions are taken to prevent damages to your instruments. Firstly, the guitar should be packed in a hard shell case. 
The strings should be loosened and if possible kept in a separate bag. All moving parts should be removed and placed in a separate compartment. The Fretboard should be protected with newspapers and ensure that the headstock is secured.
The hard shell case should be filled with newspapers and bubble wraps to prevent the guitar from moving around while in transit. 
Which airlines allow guitars as carry-ons?
Most, if not all, airlines within the United States are expected to allow guitars as carry ons. At least, the law protects this allowance. Guitars are subject to standard carry on regulations. Most airlines allow guitars to be carried as hand luggage provided they can be properly secured either overhead or underneath the seats. 
Special consideration is usually given to guitars in the sense that they don't have to meet the specific dimensions of hand luggages. There is also the option of seat purchases where your guitar can be secured to an adjacent seat at a specified fee. Alaska Airlines , Allegiant Airlines, American Airlines, Delta Airlines, JetBlue Airlines and United Airlines are just some of many airlines that allow this. 
Is it safe to ship a guitar?
It is relatively safe to ship a guitar using either courier services or regular postal mail services. However, it is not guaranteed that your guitar will not be damaged while in transit. 
So, it is important that guitars are properly packed in hard cases and made secure and safe for travel. 
Also, it is important to use reliable courier services such as UPS, FedEx, Ship Guitar, DHL amongst others. Courier services also have the advantage of being able to track your package while it is on transit. 
How can I send a guitar through mail?
While it is not the popular route, you can send your guitar through regular postal mail services. Guitars are sent through postal mail just the same way you would send any other package through postal mail. 
Unfortunately, however, most postal services do not have the option of doorstep pick ups. The person you're sending it to will have to go to the post station themselves to pick it up. Also, because Guitars are considered large parcels, checking them in for delivery would take some time. Delivering time is also longer than courier services. 
How can I ship a guitar without a hard case?
Ideally, you should ship your guitar with a hard case. However, in the event that there is no access to a hard case, there are other options you can explore to ensure the safety of your instrument. One very good option is to use a standard shipping box to keep your guitar. This is usually made of hard cardboard and is suitable for cross country shipping. 
They are available at most courier offices and Postman Plus stores. The guitar must be placed securely with newspapers and cushions to prevent it from moving around in the box. Also, the strings should be removed and kept separated in a special bag.