Ever been scared about packing a guitar for shipping and it suffering damage before it gets to its destination? Well, in this article we would learn how to pack a guitar for shipping.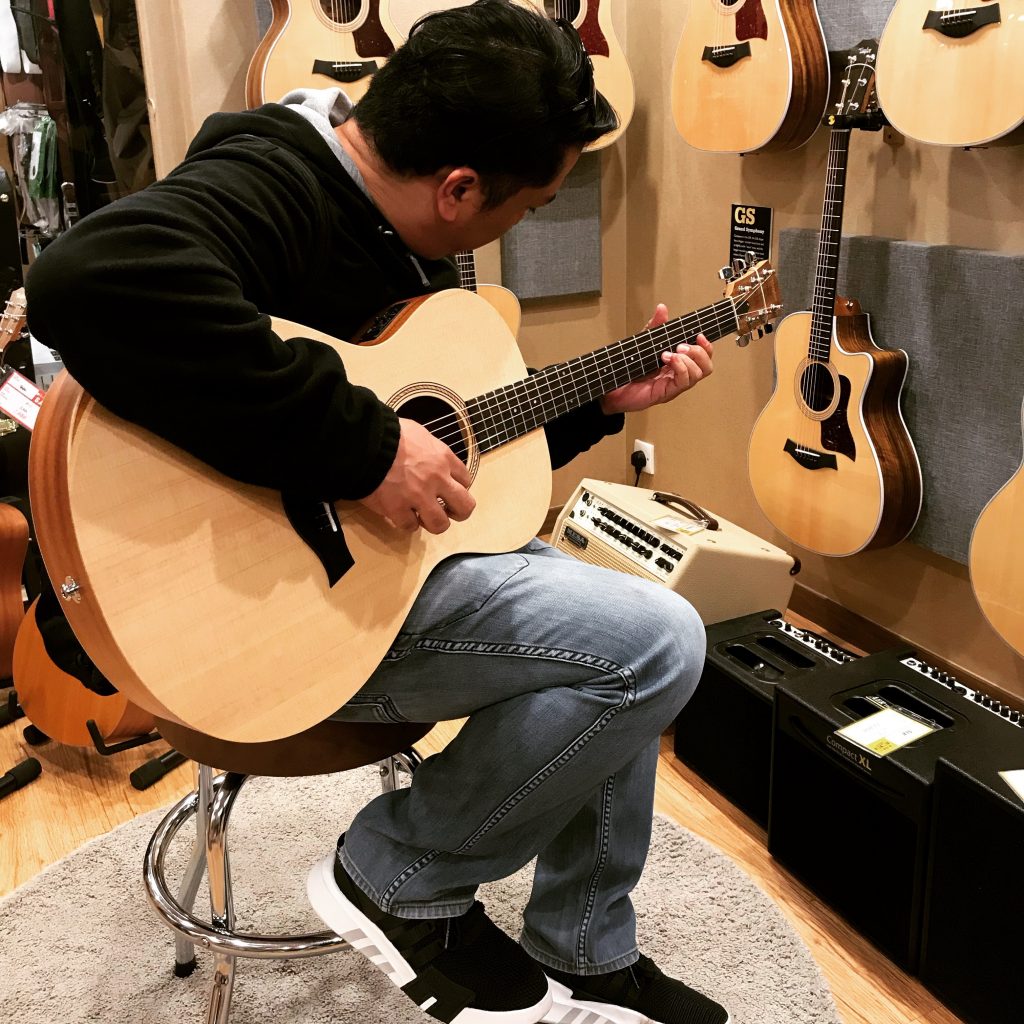 In this article today, we highlight a few simple steps that will keep your guitar safely packed from origin to destination.
When packing a guitar for shipping, there aren't many tools or materials needed. All you need is some wrapping material, a box, and some tape.
This wrapping material could be a bubble wrap or inflatable packaging protection. If you don't want to have to spend money, then you can make use of good old' newspapers for this.
How To Prepare A Guitar For Shipping
The guitar has a lot of sharp edges and movable parts that could get damaged in the process of shipping. So, the first and most important step when packing your guitar for shipping is to properly secure these guitar parts that could suffer damage.

The first thing to do is to loosen the strings of the guitar. It is not necessary to completely loosen all the strings. However, for this step, it is important that the guitar strings aren't having any tension.

The next things to secure on the guitar are its movable parts – which are basically the tuning knobs. You can make use of any of the wrapping materials to wrap around the tuning pegs.

This ensures that the pegs don't turn or break as a result of impact during transport. As an extra cautionary measure, you can also wrap some bubble wrap or newspaper around the headstock of the guitar.
Also, if the guitar is electrical, the volume and tone knobs of the guitar need to be securely covered or wrapped.
The final preparation for the guitar is for the strings and the fretboard. It is important that you make sure that the string and the fretboard don't clash as a result of motion. This could cause a scratch to the fretboard.
To this, you should just place some newspaper between the strings and the fretboard. You should let this run from the nut to the pickups (if the guitar has any).
In this step, just make sure that any part of the guitar that could be damaged by contact, motion, or pressure, is properly guarded.
How To Package A Guitar For Shipping
It is extremely important to make sure there is no form of motion while the guitar is in transit.

During transport, the casing is bound to experience some shaking. Having spaces between the guitar and the case could cause them to collide during transport. This is likely to cause damage to the guitar body.

So, you can use any wrapping material or newspaper to fill up the holes in the case. Make sure to fill and pad every space between the guitar body and the case.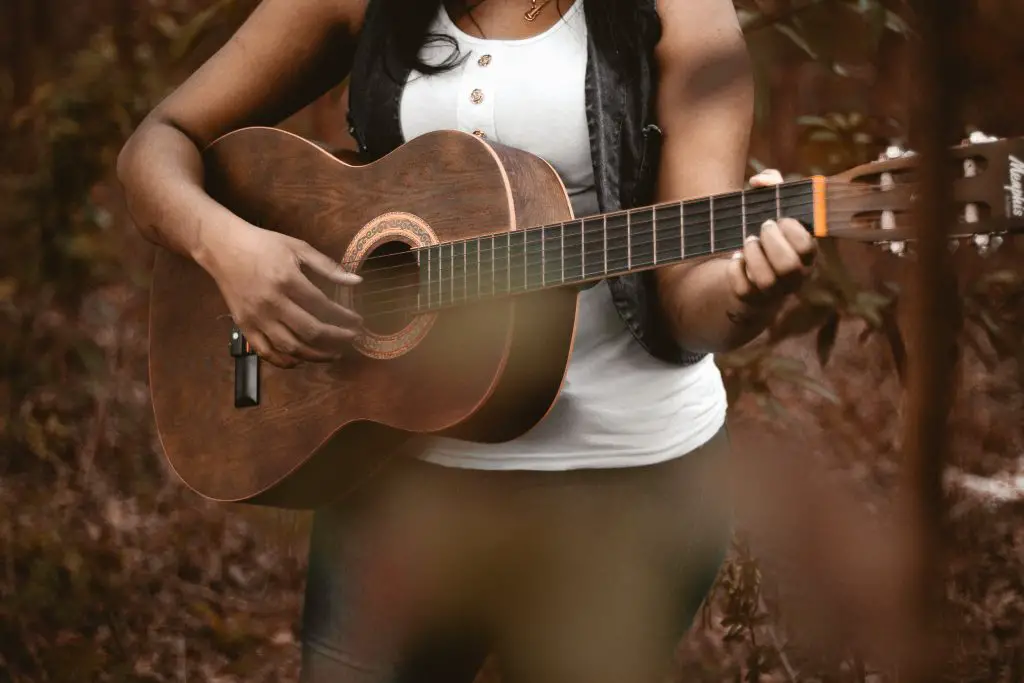 Boxing A Guitar For Shipping
This is the final step for packing your guitar, placing the guitar in a box. Once your guitar is safely packed in its case, you need to secure it in a box.

When getting a box, make sure it is something of moderate size. The box shouldn't be too big or too small. Too big means too much space to fill, and too small could create pressure on the guitar, thereby damaging it.

So, all you need do is to get a box that has enough space to properly contain your guitar and some packaging protection.
There are a lot of ways to create packaging protection for the guitar inside the box. You can go the cost-effective way of creating layers of protection with newspapers.
You could also do the same with bubble wraps. A costlier option (which is probably the safest option), is to get an inflatable rubber package protection.
These are very good for keeping packages safe as they cannot break or burst – except under extreme pressure.
Once the guitar is secured in the box, you then need to tape the sides and edges of the box. This taping acts as a seal on the box to keep tight shut. You don't want the box opening up during transport, and the guitar falling out.
Check out these other articles
Conclusion — How To Pack A Guitar For Shipping
We have now come to the end of this article. If you follow these few steps we have explained above, you can rest assured that your guitar will arrive safe and sound to its destination.
For a more visual representation of the steps we gave in this article, we leave you with a video showing a few guitar packing tips for shipping.

How To Pack A Guitar For Shipping – Frequently Asked Questions
How much does it cost to send a guitar in the mail? 
The cost of shipping a guitar is dependent on the size, weight, destination, and speed of delivery. Guitars can be shipped via courier services or regular mail services. 
In the United States, courier services like UPS, FedEx, DHL, Guitar Shipping, amongst others offer guitar shipping services. You could also send a guitar via regular post mail options. Usually, sending your guitar via mail could cost between $85 and $150. Mailing your guitar in a gig bag often costs less than when you mail your guitar in a hardshell case.  
Do guitars fit in overhead bins?
It depends on the size of your guitar. Smaller guitars would not prove difficult to fit in an overhead bin of an aircraft. However, bigger, longer guitars might not fit. It's important to note that most airlines give concessions to the dimensional requirements of guitars as carry-on luggage. 
This means that they do have to follow the same dimensional requirements for standard carry-on luggage. So, one you can find a way to fit your guitar in the overhead bins, you are good to go. However, if the guitar does not fit, most airlines offer alternative means. 
Which is cheaper FedEx or USPS?
It all depends on the weight of the packages to be mailed. For packages that are lighter than 2 pounds, USPS is cheaper than FedEx. However, for packages over 2 pounds, FedEx generally offers cheaper rates. 
But if you can fit your package into a small, medium, or large flat rate shipping box, it turns out USPS becomes cheaper than FedEx. Bear in mind that overall shipping costs will also be determined by the destination, type of address, desired delivery speed, and the value content of the shipment. 
How do you fly with a guitar?
Most airlines allow guitars to be carried as hand luggage provided they can be properly secured either overhead or underneath the seats. Special consideration is usually given to guitars in the sense that they don't have to meet the specific dimensions of hand luggage.
There is also the option seat purchases where your guitar can be secured to an adjacent seat at a specified fee. While your guitar can be checked in as cargo luggage, this is generally not advisable as your instrument is at the risk of being mishandled. 
How do you ship a guitar in a gig bag?
A gig bag is an alternative to using a hardshell case to ship your guitar. Of course, using a hardshell case is the ideal option. However, this is more expensive than using a gig bag as it adds to the package weight. An average guitar gig bag weighs 9 to 12 pounds while a hardshell case can weigh twice that. 
Interestingly almost all the time, a gig bag does the job of keeping the guitar safe. If you are using a gig bag, remember to remove or loosen the strings and secure or remove any movable parts. Wrap anything that sticks out in a newspaper. 
Are FedEx shipping boxes free?
Some FedEx shipping boxes are free of charge. FedEx's small, medium and large flat boxes are free of charge. There are also strong FedEx boxes for international shipping but they do not go for free. 
The FedEx 10kg Box and the FedEx 25kg are ordered at a flat rate for shipments weighing up to 10kg or 25kg respectively. FedEx also offers free packaging for standard size, legal-size documents, and water-resistant, oversized packaging envelopes.