After a few years as a guitar owner, it is almost normal to get to the point where you would want to sell your instrument. This article will teach you how to sell a guitar to get the best value.
To get the best out of selling your guitar, there are a few steps that you need to take. These steps might vary slightly for different sellers, however, the main and common goal of getting the best price for the guitar will be achieved.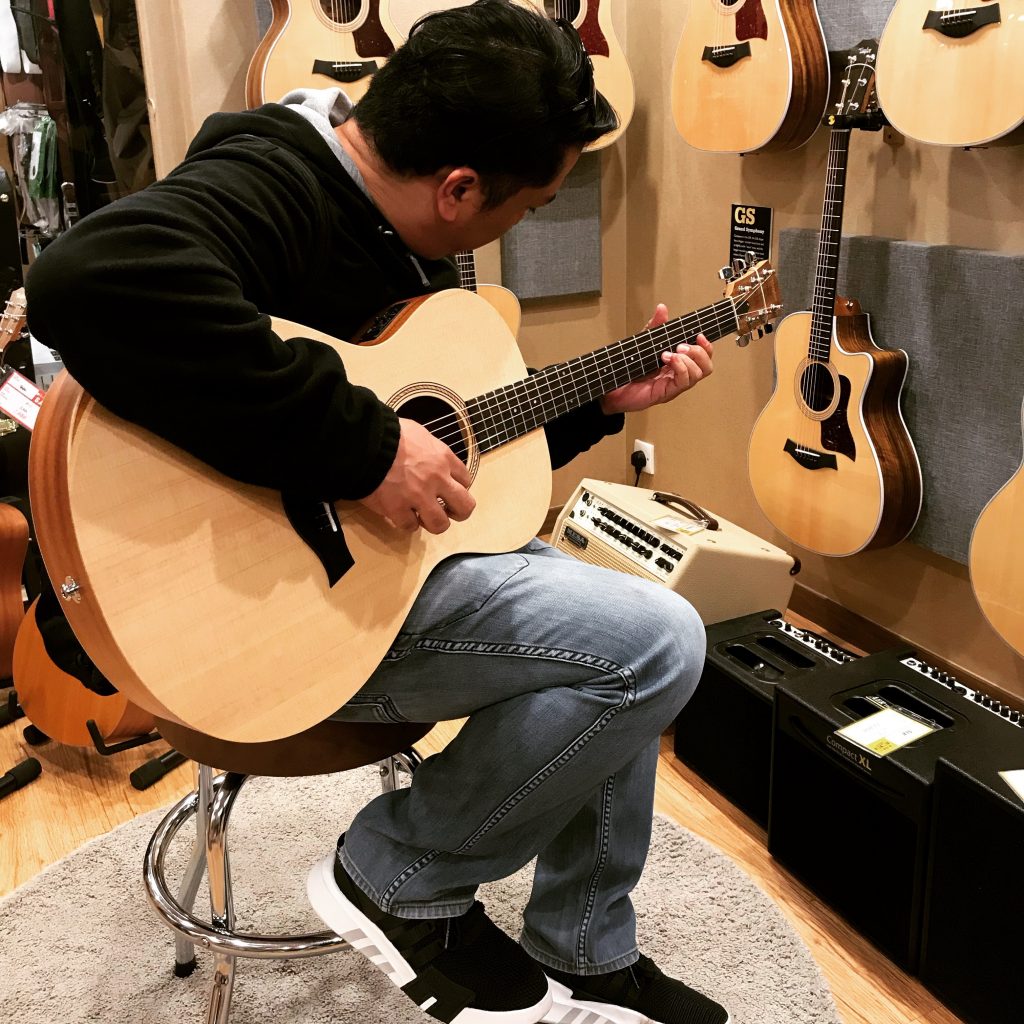 Why Are You Selling Your Guitar?
This is the first and most important question you need to ask when selling your guitar. One of the most common reasons for wanting to sell a guitar is as a result of newer models that the guitar owner might be interested in.

For some others, they just need a change of guitars after using one for a long time, or the guitar has suffered some form of damage or the other.

While others have more than one guitar and want to sell one just for the money.

Now, selling your guitar for a good price is dependent on these factors, whether you are trying to raise some money for another guitar, or you are just selling to make a quick buck. Why you are selling will determine how the next steps affect you.
Why You Shouldn't See To Guitar Centers.
As a guitar owner, you already plan to sell your gear for reasonably more than it is worth. For most guitar stores, they might not want to pay as much as you'd expect for your gear. This is because your gear doesn't really make them gain much.
For guitar owners who are looking to get better gear, the popular opinion might be to do an exchange with one of these guitar stores. However, it is usually unlikely that you get exactly what you want. 
For us, a good option would be to sell your guitar at a price that meets your expectations, then get the desired gear from the stores, if you wish.
To get the best out of selling your guitar, the best option would be to sell to interested persons in your environment or online.
Once you have picked the selling option that works best for you, we can now move on to the final step to successfully sell your guitar.
For more information about where to sell your guitar, check out our article on the topic here.
How To Select A Price Range To Sell Your Guitar
Now, when picking a price range, you have to first consider the condition of the guitar you are selling. This will determine how much the buyer would be willing to pay for the item.

It is important to note that this price range is for you alone and should be in your head. So, when selecting the price range, we suggest that the lower limit be the amount you expect to earn from the sale. 

The higher-end of the price limit should be your first price to the buyer (making it clear that this price is negotiable). What this has done is to create enough room for negotiation in such a way that even after negotiation, you will still be satisfied with the selling price.
However, ensure that the price range you decide to go with is a reasonable price range that matches the value and condition of the instrument you are selling. This will determine how interested buyers would be.
By following these few steps, you would be able to successfully sell your guitar. Now, before we conclude this article, we'll drop a few tips to help you get more out of your sale.
Tips To Help You Out
Tip 1 – Don't Be In A Hurry To Sell
If you do not need the money from the sale urgently, we strongly advise that you don't be in a hurry to sell off your guitar. This is because you need to take your time and get the best buyer.
If you are sure that your item is worth it, be patient enough to get a buyer that would pay a price that is close enough to your intended sale price or even more.
Tip 2 – Highlight Your Guitar's Brand Strength
If your guitar is made from a very popular brand, the best way to sell this is to slightly emphasize the brand's strength and how it affects the purchase.
This would go a long way in getting your buyers more interested.
Tip 4 – Try Adding A Few Extras
When you want to sell a guitar, one way to really increase the interest of your buyer is to add in a few extras. A few extras like a guitar case, or extra strings, or a guitar signed by some sort of celebrity. These things are likely to give your guitar a better chance of selling your guitar faster and at a higher price.
Prices pulled from the Amazon Product Advertising API on:
Product prices and availability are accurate as of the date/time indicated and are subject to change. Any price and availability information displayed on [relevant Amazon Site(s), as applicable] at the time of purchase will apply to the purchase of this product.
Tip 5 – Scout The Competition
Before placing a price tag on your guitar, check out how others are selling. 
This works best when you are selling with an online store. Search out other sellers having similar guitar as yours. Check their prices and the eye-catching features they have added to their sale. This would help you create a better buying option for your buyers.
Check out these other articles
Conclusion
As we mentioned at the beginning of this article, these steps and tips might vary slightly in how they apply to different sellers and buyers. 
So, however you decide to sell, the important thing is that you are able to brand your guitar in such a way that buyers who see your sale offer would be attracted at first sight (no strings attached).
Here, we leave you with a video with a few more tips that could help you sell better.
How To Sell A Guitar – Frequently Asked Questions
What kind of music can you play on a classical guitar?
The classical guitar is specially designed to cater for more traditional or classical music. For instance, playing JS Bach's traditional pieces on a classical guitar is such a delight.
However, the classical guitar is not restricted to classical music alone. Classical guitars are also employed in the bossa nova style of music played by Luiz Bonfa and Baden Powell, who are both very popular guitarists. Classical guitars can also be used to play traditional Spanish folk music, flamenco. 
What is the most difficult classical guitar piece?
Playing classical music is inherently difficult. Playing the classical guitar is considered the most difficult guitar type to learn.
So, you can imagine how difficult it could be to play classical music on a classical guitar. Well, there are many experts who have mastered playing the classical. That said, even the best classical guitarist will attest to the difficulty of the following pieces. 
Nicholas Maw – Music of Memory 
Karl-Wieland Kurz – Giardini del Sogno, Notturno da suonare da me solo
Sandstorm – Away From
Berio – Sequenza XI
Ferneyhough – Kurze Schatten II

What is the hardest guitar solo to play?
Picking the hardest guitar solo to play is always going to be a subjective task. However, if this topic is broached amongst some of the best guitarists in the world, the following pieces should come up in the conversation. 
Guthrie Givan – Fives
Polyphia – Aviator
Intervals – Libra
Megadeth – Tornado of Souls
Plini – Electric Sunrise
Wintersun – Winter Madness
Dream Theater – In the Name of God. 
Versailles – Faith and Decision
Is it OK to strum with your thumb?
Yes, strumming with your thumb is a normal practice. This is often applied when the guitarist intends to produce a softer and more subtle sound. The thumb strum makes this possible.
Thumb strumming also gives a rounder sound in contrast to the bright sound you would achieve with a pick. While strumming with your thumb it is important that you get the proper angle to place your thumb to avoid getting caught on the thinnest string during the up strums.

Should a beginner guitarist use a pick?
The overwhelming advice from guitarists is that beginners should start by using a pick. Firstly, using a pick is much easier than the other options, so it helps you get used to playing your guitar and having more fun while you are at it.
It is better to start out using a pick and then later on decide to switch to a fingerstyle than the converse. In fact, most beginners who start out with a fingerstyle don't do it correctly. 

Did Jimi Hendrix use a pick?
Jimi Hendrix is widely regarded as one of the greatest guitarists of all time. He is certainly an icon and a source of inspiration to generations of guitarists after him.
It has been well observed that Jimi Hendrix played his electric guitar with a pick virtually all of the time during his performances and recordings. The Fender medium celluloid guitar pick appears to be the pick that Jimi Hendrix used most of the time.